Gathering of Great Minds ▼
The 8th Cloud Connect China
Founded in 2008 by UBM Tech in Silicon Valley, Cloud Connect is one of the "Top 10 Cloud Computing Events in the World" and is an integral part of Interop. Cloud Connect is a conference and exhibition that brings together IT professionals, developers, infrastructure and server vendors, and cloud innovation experts to build the blueprint for cloud computing. The event has since expanded globally with events in Chicago, New York, and India.
Cloud Connect China was introduced to the Chinese market by UBM China in 2013, and has been widely praised by upstream and downstream industry players and is a well-known industry benchmark.
On July 22, the 8th Cloud Connect China opened in Pan-Pacific Hotel, Ningbo. This year's event focuses on the digital transformation of enterprises, discusses the specific applications of cloud computing, and analyzes the case studies of digital transformation in various industries. The conference adopts offline and online interactive mode, attracting nearly 500 professional audiences on-site, and more than 200,000 audiences watched the live broadcast of the main forum in the form of cloud participation through the well-known online media "Yongpai".
The agenda of the event focused on the digital transformation of enterprises, gradual migration to the cloud, and in-depth discussion on the practical significance and specific application of cloud to enterprises and the transformation propulsion to various industries.
Forum themes include small and medium-sized enterprises " to the cloud " and the application of implementation, cloud computing-based digital transformation trends, industrial internet, and digital transformation.
As the core event of the annual Cloud Connect China, the Top Cloud Connect Awards aim to recognize the outstanding contributions and innovation of groups, individuals, and products in China's cloud computing industry, thus promoting the healthy, rapid and orderly development of cloud computing in China and helping Chinese enterprises enter the world stage.
AnGeek winning "Top Technologies from China" ▼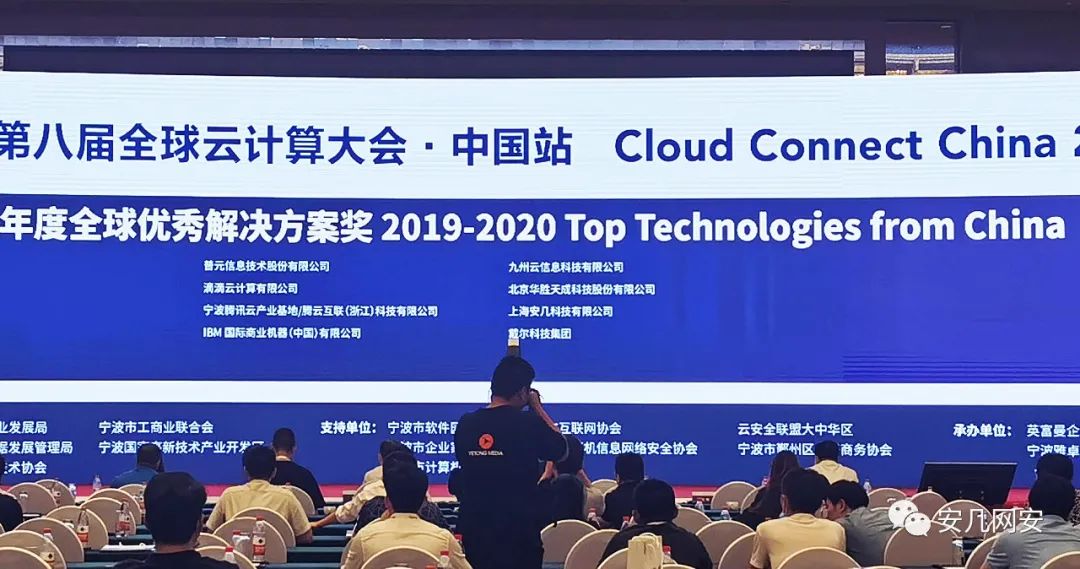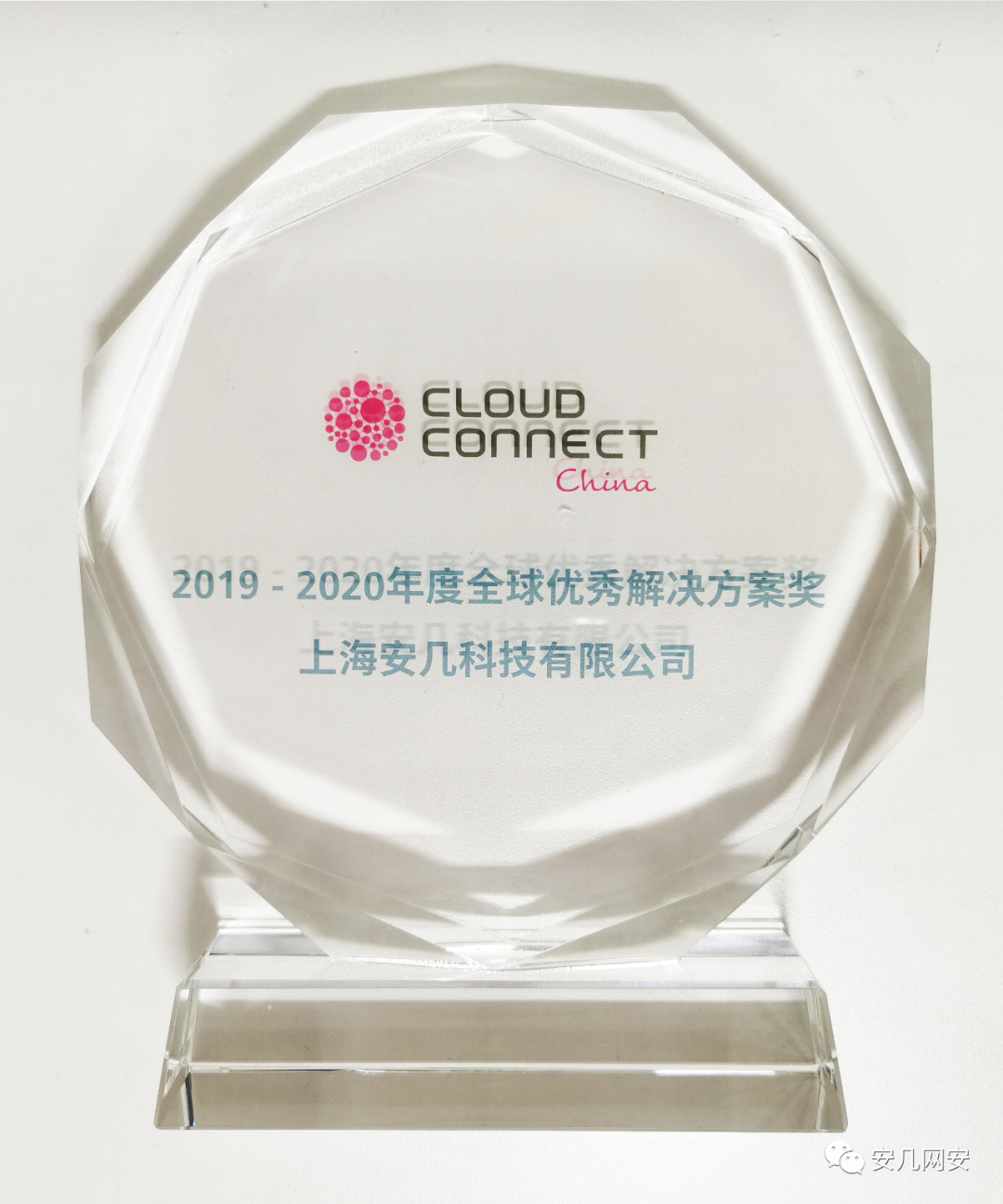 AnGeek winning "Rising Cloud Enterprises" ▼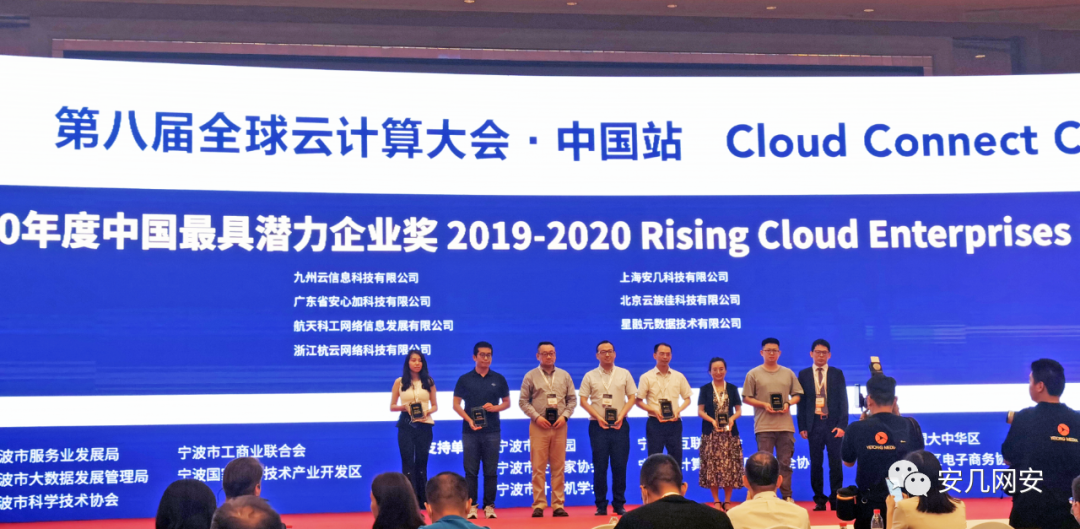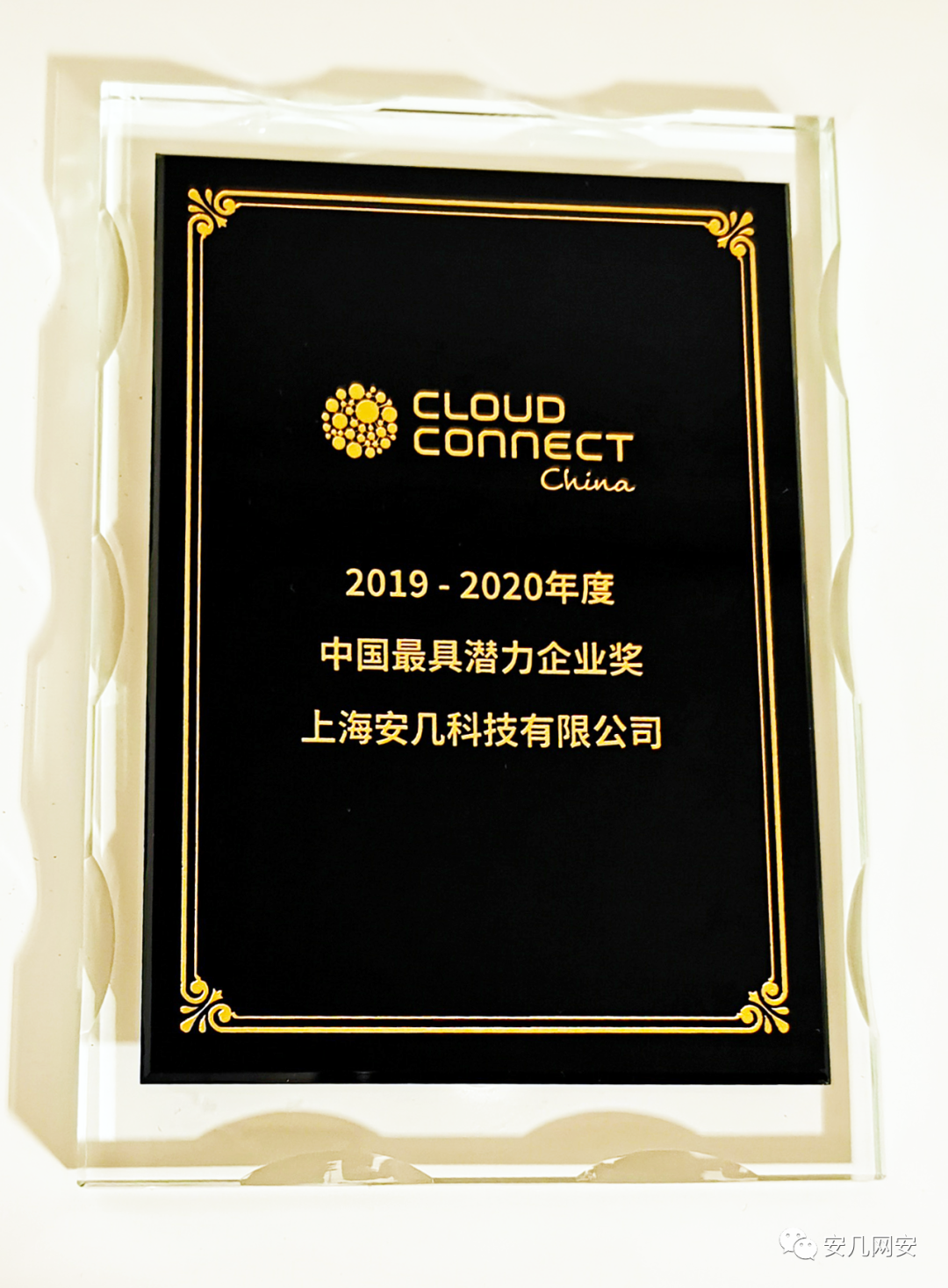 A total of 387 award applications from 183 companies were received. After more than one month of online voting and evaluation by an advisory panel of experts, AnGeek won 2 awards, "Top Technologies from China" and "Rising Cloud Enterprises". The awards were presented to AnGeek along with other leading companies such as IBM, Dell, and Didi, demonstrating the industry's high recognition of AnGeek's technological accumulation and development speed since its inception!
CMO Mr. Pu receiving the award ▲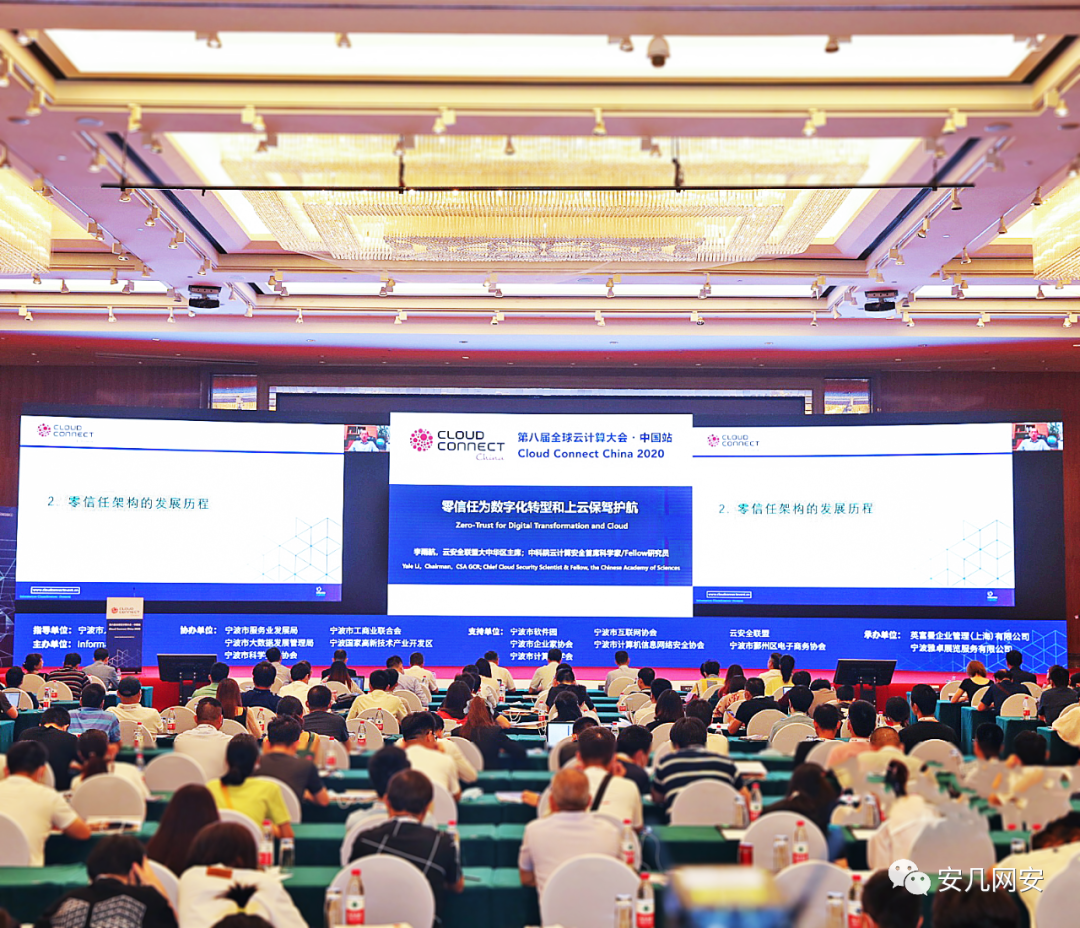 Mr. Yuhang Li, Chairman of CSA Cloud Security Alliance Greater China Region, was invited to deliver a speech on "Zero Trust for Digital Transformation and Cloud Protection" at the opening of Cloud Connect. Thus, cloud security is the most concerning issue in the digital transformation process. Cloud security is the general term for security software, hardware, users, organizations, and secure cloud platforms that are applied based on cloud computing business models, and is an important branch of cloud computing technology.
Gartner, one of the world's leading consulting firms, expects the cloud security services market to witness a period of rapid growth as more and more enterprises, especially small and medium-sized enterprises, are adopting cloud services, with the global cloud security services market reaching nearly $12 billion USD by 2022.
AnGeek will continue to rock in the security field with its profound technical strength and rapid development trends!